Collect data on
every
customer
To improve your marketing strategies and better serve your customers, you need to know them. The problem is that most in-store customers remain anonymous, making it is difficult to map out their customer journeys or discover their preferences. But it doesn't have to be like this – discover the most powerful solution for in-store customer data capture!
Data capture for every customer
refive's smart receipts are convenient, non-invasive and secure – customers share contact details via their devices when ready.
Your cashiers are free from having to change paper rolls and no longer need to be data entry or spelling experts – customers enter their contact details via the smart receipt directly. This functionality frees up cashiers to strengthen customer relationships and sell more!
Capture valuable customer data directly at the POS – without ever having to ask for it! With refive, customers are automatically reconciled with their transaction data, even if they don't leave an email address. Everything is frictionless and automatic.
Highly effective for the majority of customers
Customers are already motivated to see and keep their receipts. Opening the digital receipt in the browser is the only step needed for refive to create an anonymous customer profile or identify the returning customer. Merchants using refive can collect data on 50-80% of their in-store customers.
Collect data and use it wherever you need it. Refive integrates with many marketing and CRM tools and can connect to other company databases or software via API.
First-party data

Anonymous profiles

Customers are in control of their privacy
refive coexists with your loyalty program, making it more readily available to new customers and more convenient for existing participants.
No more educated guesses - Get real customer data instead
Most brands can only track the behaviour and purchases of online shoppers or loyalty program participants. They then must rely on educated guesses and inferences to address the rest of their customer base. But it doesn't have to be this way.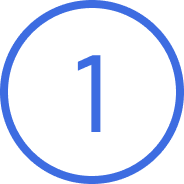 When a customer scans a QR code to access their receipt or special offers, refive automatically captures customer and purchase data and unites it within an anonymous customer profile.
refive also pulls data from online channels to create a 360-degree view of the customer and their omnichannel journey.
Each time the customer opens a receipt, clicks on an offer, submits feedback or redeems a coupon, their profile is enriched with this additional behavioural, attitudinal and engagement data for even deeper insights into their needs and preferences.
Solve your data capture challenge with refive
Identify customers regardless of marketing opt-in
refive creates a customer profile with purchase data, behaviour (e.g.frequent shopper) and interaction with the smart receipt (such as clicking on offers)
Collect contact details and opt-ins
Populate your CRM with emails and phone numbers from in-store customers directly via the smart receipt. Leverage the option to incentivise customers to opt-in and share their data – either with special offers or by enrollment to the loyalty program. These marketing opt-ins and newsletter signups are GDPR-compliant
Invite and collect feedback
Collect easy feedback and online reviews to understand your customer's in-store experience better.
How leading retailers use refive electronic receipts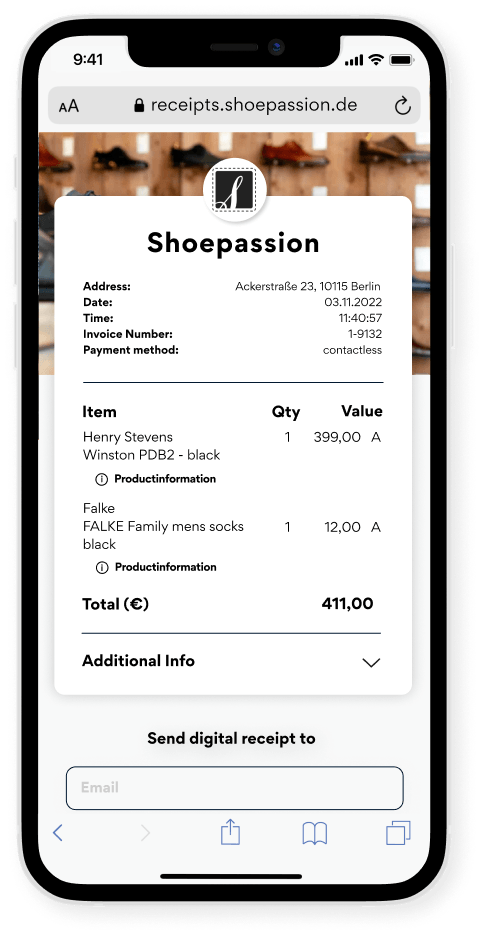 "With the refive e receipts integration, we are able to truly connect our customers offline to online journey and get a clear picture of their behaviour across all channels. This enabled us to not only measure the offline impact of our online campaigns, but also the marketing ROI customer lifetime value, and customer retention more clearly."
Get to know & delight your customers
Generate e-commerce level insights into in-store customer behaviour, increase engagement and customer retention via smart digital receipts